One-pot Pasta
One-pot Pasta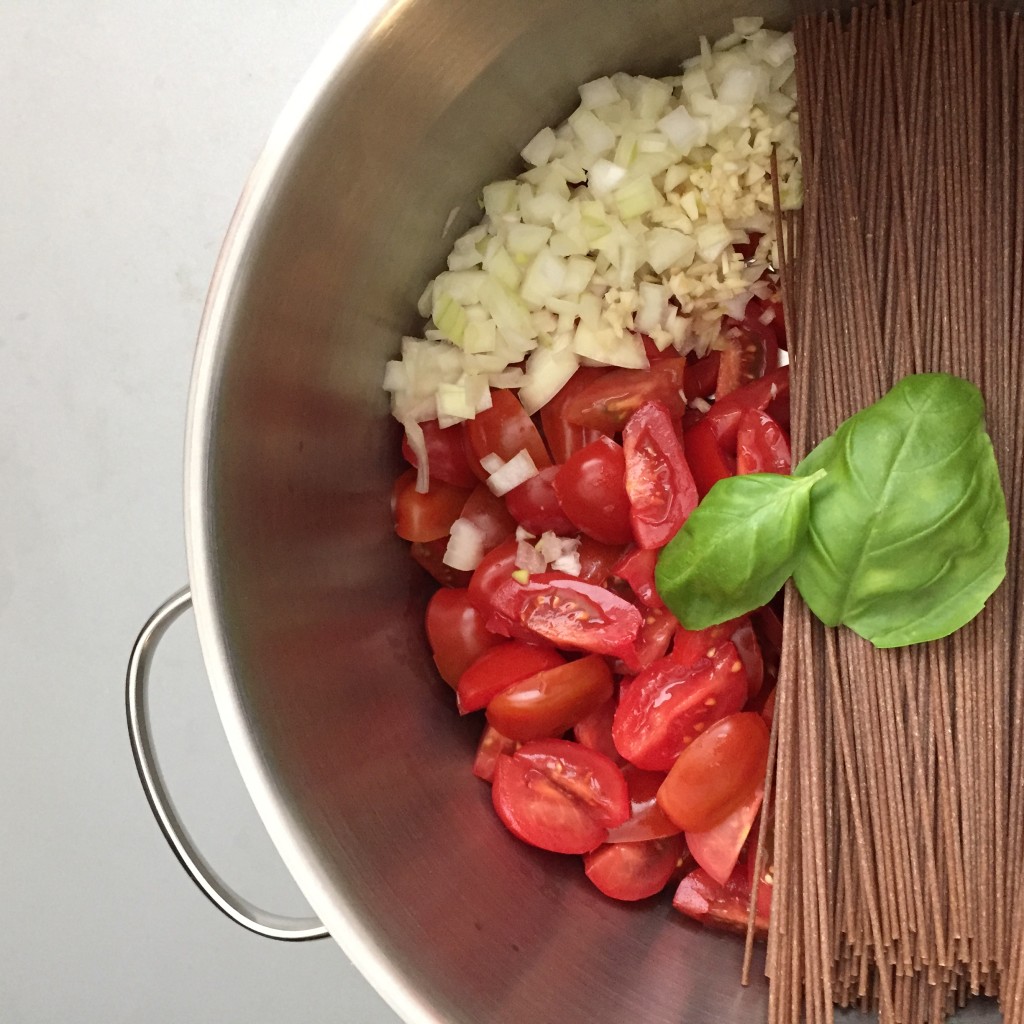 I don't have a dish washer and because of that I love that recipe 😀.
One-Pot Pasta for 2 persons!
Ingredients:
Ingredients:
250g wholemeal spaghetti
500g (cocktail) tomatoes
1 onion
2 cloves of garlic
1EL olive oil
fresh basil
Salt & pepper
Parmesan
Preparation:
1. Wash the tomatoes, dry, remove the stalk and cut the tomato into pieces.
2. Peel the onion and garlic and chop them finely.
3. Heat the olive oil in a pot and add onions, garlic and tomatos.
4. 500 ml of water deglaze and add the remaining ingredients. Regularly stir and on low heat about 15 minutes. Simmer.